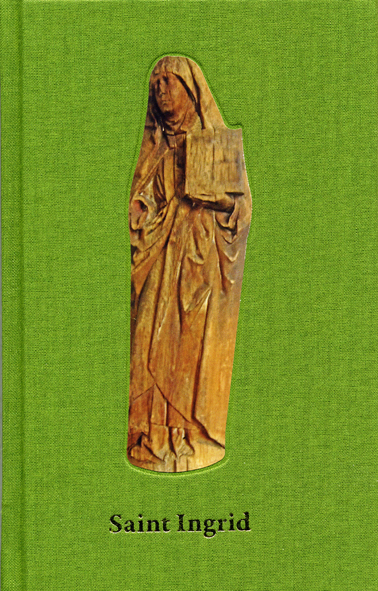 Saint Ingrid
Fagerberg, Eva
Bokpresentation
This book about Saint Ingrid is the result of thorough research from different aspects and areas of her life and work. Various researchers' views and opinions have been taken in consideration.
The author, Eva Fagerberg, is originally from Örsåsa in Småland, a province in southern Sweden, but she moved to Östergötland in 1948 to study in Linköping and five year later she and her husband settled down in Skänninge. Eva has worked as an elementary school teacher, she has been a churchwarden since 2000 and has always been actively involved in local community and within the church. She has been an authorized guide, lecturer and a dedicate member of different local associations like St Ingrid Association and The Housewife Association.
Nowadays Eva is an active senior who has a great interest in local history. She is a keen writer and an appreciated lectur.
Edited and translated to english by Göta Johansson. Photographs by Eva Fagerberg. Arne Fälth's image p 39 photographed by Jonas Sällberg.
Den här boken kan inte köpas i nätbutiken. Kontakta Atremi för mer information.
| | |
| --- | --- |
| Format | 120x190mm |
| Inbindning | Trådbunden |
| Omslag | Hårdband i färg |
| Tryckår | 2012 |
| Upplaga | 1 |
| Antal sidor | 48 s |
Relaterade artiklar